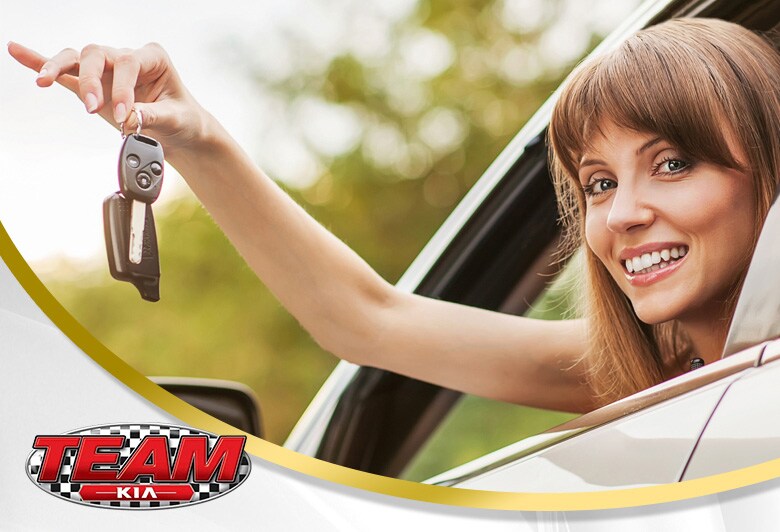 By coming to Team Kia Fresh Start BK Auto Loans you are making the first step towards getting a safe and reliable vehicle and rebuilding your credit score at the same time. If you have had a recent bankruptcy you may qualify for a pilot program offered exclusively at Team Kia.

HERE IS IMPORTANT INFORMATION YOU NEED TO KNOW ABOUT RE-ESTABLISHING CREDIT AFTER A BANKRUPTCY:
Making a vehicle purchase AFTER your bankruptcy is one of the most effective and FAST ways to rebuild your credit. Many of our customers see an increase in their credit score by as much as 100 points within the first year of making on time payments.

Once you file for bankruptcy ALL included debts and financial obligations STOP REPORTING payments to the 3 major credit bureaus. All these accounts - including auto loans - are reported as "included in bankruptcy" regardless of whether or not you pay them off.
Paying on items included in a bankruptcy DOES NOT count toward rebuilding your credit and these payments are most likely NOT being reported.


We work directly with local and national banks, credit unions and lending institutions that will enable you to purchase a new or pre-owned vehicle of your choice not the dealers. The Fresh Start pilot program was designed to assist people who have filed a chapter 7 or 13 bankruptcy only and has been discharged. This will be your best opportunity to purchase a vehicle at or below market price with competitive interest rates.


Please contact us to schedule your personal interview.
The number is 866-982-7755
WE WILL NOT WASTE YOUR TIME


We know you will be buried with offers from nearly every dealership in town, but most CANNOT help you until you have re-established your credit. To ensure quick processing of your loan, as well as the immediate delivery of your vehicle, please contact us as soon as possible.